Congestive heart failure symptoms can be both frightening and devastating. Congestive heart failure is a condition that occurs when the heart is not capable of pumping enough blood throughout the body. However, when you can find excellent medical care and your congestive heart failure symptoms are not already life threatening, you may be able to lead a near normal life with proper guidance and monitoring. Dr. Nilesh Bavishi is a Houston cardiologist who can assist you in treating your congestive heart failure symptoms and lead you to better heart health.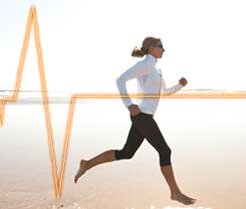 Congestive heart failure symptoms can vary for people. Depending upon your individual condition, these can come from or include:
Cardiomyopathy
Congenital heart defects
Coronary artery disease
Arrhythmias
High blood pressure/Hypertension
Problems with the heart valves
These are just some of the congestive heart failure symptoms that can ultimately lead or contribute to heart failure. Dr. Bavishi wants to help his patients find a treatment for their symptoms that will aid them in the best way possible. If you are having difficulty breathing when you are walking or with exertion, you should come in to see Dr. Bavishi. Shortness of breath due to fluid in the lungs is also a classic sign of congestive heart failure. Getting diagnosed and treated as soon as possible to prevent even more damage to the heart is critical to future cardiac wellness.
Dr. Bavishi is a unique Houston doctor who uses a multifaceted approach when working with his patients to find an accurate solution to treat their individual needs in reference to medications and diet wellness. He treats each individual according to what is best for them. He has a state of the art facility located in Southwest Houston and he sees patients from all surrounding suburbs. He is double board-certified by the American Board of Internal Medicine (ABIM) in Internal Medicine and Cardiovascular Disease. You are definitely in great hands with Dr. Bavishi. If you think you are experiencing congestive heart failure symptoms, please contact our offices today.
---