Your heart is one of the most important organs in your body and is vital to your daily functioning. When your heart health is in jeopardy, it can be a scary situation. Dr. Nilesh Bavishi is a cardiologist Houston professional who has the expertise to help patients conquer their heart problems. With a holistic and preventative care approach, Dr. Bavishi's years of experience as a cardiologist Houston physician is reflected in his enhanced care for each of his patients.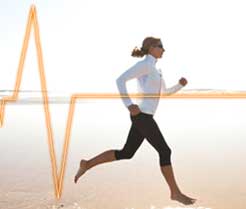 Dr. Nilesh Bavishi, F.A.C.C., is a proficient cardiologist Houston professional who has been in practice since 1995. He has successfully treated patients with heart diseases and disorders in his Houston office for years. His approach to heart wellness is unique in that he believes in not only treating your disorder but in also offering you techniques and methods through which you can lead an overall healthier life. His approach to patient wellness incorporates components of preventative cardiology and includes modifications to your diet and lifestyle. Dr. Bavishi can also work with you to see if you can benefit by increased nutritional supplementation.
When some patients are given a diagnosis of heart disease, they often seek out a cardiologist Houston specialist who can help them move forward with their next steps in life. Dr. Bavishi is a Houston cardiologist who uses a multifaceted approach to heart disease with proven results. By performing cardiac procedures such as stress tests, echocardiograms, ultrasounds, Dopplers, and more, his goal is to prevent or keep a patients' condition from worsening. He is passionate about cardiac wellness and he works with patients to resolve side effects of medications by including non-medication methods and suggestions that can be used to manage one's condition. In essence, Dr. Bavishi can tell you how your heart is functioning and that is critical for you to understand how to best treat it.
Dr. Bavishi is a world-class cardiologist Houston physician who provides a full range of diagnostic services for patients with heart disease. Common diseases treated at his office include coronary artery disease, hypertension, heart valve problems, congestive heart failure, and irregular heart rhythms (also known as arrhythmias). He is a cardiologist Houston authority who seeks to not only identify heart conditions but also manage and reduce future cardiac risks and problems. Contact us today at 713-541-0000 or on the form located on the website to make an appointment with our cardiologist Houston professional, Dr. Nilesh Bavishi.
---