Lifestyles vary for each household and each person. Whether you have a hectic work schedule or demanding family priorities, many people embrace shortcuts to make their lives easier. These shortcuts, however, can lead us down the road towards bad diets and lack of exercise and when this occurs, heart disease and disorders may eventually follow. If you have found out that your heart health is at risk due to these or other factors, you should contact a doctor. Houston residents choose Dr. Nilesh Bavishi not only because he is an excellent Houston cardiologist that thousands have trusted with their heart wellness but also because he offers tailored solutions for each of his patients.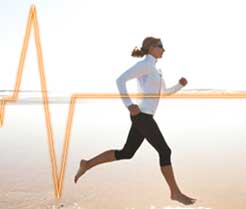 Dr. Nilesh Bavishi is a doctor Houston residents put faith in because he is double board certified by the American Board of Internal Medicine (ABIM) in Internal Medicine and Cardiovascular Disease. He is a doctor Houston patients know is committed to providing exceptional patient care. His office staff is very experienced, well-trained and attentive to patient concerns. As a whole, they are very knowledgeable and function as a tight, well-run unit.
He is one of the doctor, Houston specialist, who has been given the honorable distinction of Fellow of the American College of Cardiology (FACC). Dr. Bavishi is also is a member of the Harris County Medical Society (HCMS) and the Texas Medical Association (TMA). Fluent in English, Spanish, Gujarati and Hindi, he is prepared to get your heart beating on the right path. He has a multifaceted approach to heart disease with proven results. Dr. Bavishi offers cardiac procedures such as stress tests, echocardiograms, ultrasounds, Dopplers and more, with his goal set to prevent or keep his patients' conditions from worsening. He is the doctor Houston residents can trust because he works with patients to resolve side effects of medications by including non-medication methods and synergistic suggestions to improve health.
Dr. Bavishi is a world-class doctor. Houston patients are lucky to have him as because he looks to identify heart conditions and reduce future cardiac issues. Contact us today at 713-541-0000 or use the form located on the website to make an appointment with the doctor Houston residents trust.
---