In today's medicine, statins are often prescribed to patients in order to lower their cholesterol levels. The direct benefits of "bad" cholesterol reduction are reductions in the risk of having a stroke or heart attack. Once prescribed, many people find that they remain on these medications for the rest of their lives. Because of this long term use, significant statin side effects can occur. Managing and avoiding these effects is essential to your health. Dr. Nilesh Bavishi is an experienced, houston cardiologist who specializes in disorders of the heart. He has helped many patients with statin side effects find the best options for their individual needs.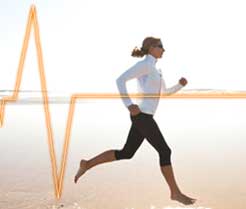 Statins have recently gained some news coverage for their varied side effects. Although it is important to understand that each person responds to medications differently and that not all individuals will experience statin side effects, they can be debilitating and lifestyle-changing in many respects. Often, it may seem that the benefits of statins seem to outweigh their risks. However, it is imperative that an individual consider all of the risks and benefits of a medication especially if they feel it adversely affects their lifestyle and their ability to function. Dr. Bavishi is an excellent source to help patients achieve their desired goals. He believes in providing a plan for heart wellness to his patients that includes diet modifications, an exercise regimen, and the proper medications to treat each individual for their specific disorders. He has helped many patients discover how statin side effects can be reduced through his smart programs and years of experience.
Understanding statin side effects is essential to recognizing them and follow up with Dr. Bavishi is important in order to acquire options to treat them. They can include increased risks of:
Diabetes mellitus and memory loss are two significant statin side effects that have been recently profiled by the FDA and have been in the news.
Muscle pain and damage are statin side effects which can present themselves as soreness, tiredness, or weakness in muscles.
Liver damage can occur with statin usage and can adversely affect one's gastrointestinal and hepatic system
Dr. Bavishi looks to keep your heart health in mind when treating statin side effects. It is important to realize that benefits and risks must be taken into account when using a medication. Dr. Bavishi's preventative and holistic approach to treating heart disease is key to why he has achieved success for so many of his patients. He believes your quality of life does not have to suffer and he has a variety of remedies and methods to help you. Contact our offices today at 713-541-0000 or on the appointment form located on the website if you would like to find help for your statin side effects.
---