If you have pain in left arm symptoms originating from your chest and radiating towards your shoulder or upper arm, this could be a sign of heart problems. If you are concerned about these symptoms and signs, you should see a skilled Houston cardiologist like Dr. Nilesh Bavishi. He can not only diagnose any heart problems that could be causing this pain but can also help you find out if your cardiac wellness is in danger and help provide you with methods to improve it.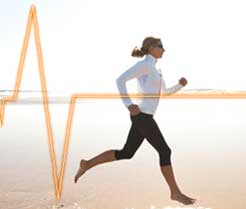 Dr. Nilesh Bavishi is a doctor Houston whose patients can have confidence in him because he is double board-certified by the American Board of Internal Medicine (ABIM) in Internal Medicine and Cardiovascular Disease. The feeling of having pain in your left arm can often originate from musculoskeletal injuries and even spinal problems to create a pain that is felt in your left arm even though it could originate from a different location like your upper back or neck. This is because the body is very complicated in its structure and many different nerves run along and branch off at different areas, therefore causing sensations that can be referred. As such, in some cases, a pain in left arm symptom that originates from your chest and cannot be explained by musculoskeletal injury can be a sign of a heart problem. In some cases, this can be a sign of a heart attack. If you feel that you may be having a heart attack, do not wait and visit an emergency room immediately.
Many people mistake the actual signs of heart problems such as a heart attack and try to tough out their pain in left arm symptoms. This could result in receiving help too late. Treatments and preventative measures for heart attacks have improved dramatically over the years because of talented cardiologists like Dr. Nilesh Bavishi. He presents a preventative and holistic approach towards treatment for his patients that has proven successful over the years. He offers opportunities for improvement to his patients' overall lifestyle including what they eat, the incorporation of exercise to daily routines and how these factors play a role in their recovery to overall heart wellness. He knows that a healthy lifestyle can help avert a heart attack by controlling risk factors that contribute to heart health.
It is crucial to promptly recognize critical symptoms and call 911 or visit an emergency room for help if you think you might be having a heart attack. If you are experiencing pain in left arm symptoms that you think are due to heart problems, you should contact Dr. Bavishi to receive a diagnosis and treatment. Contact us today at 713-541-0000 or use the form located on the website to make an appointment.
---